Discover more from Interesting Finds
A newsletter of curious content curated by @trevin. Each issue covers the most interesting content I come across each week.
Interesting Finds: Issue #12
Interplanetary Internet, Film Editing, The Best Ergonomic Mouse and Internet Safety for your Family
Each week, I curate the most curious content I find, and add a spotlight on portions I find most interesting.
In this issue I talk about interplanetary internet, another amazing Nike ad, film editing, the best ergonomic mouse and a 30 second change to protect your families from bad stuff on the internet.
If you're enjoying the newsletter, I'd love to hear from you and for you to share it with your network. If you were forwarded this newsletter or found the link on social, you can subscribe here:
To Infinity and Beyond!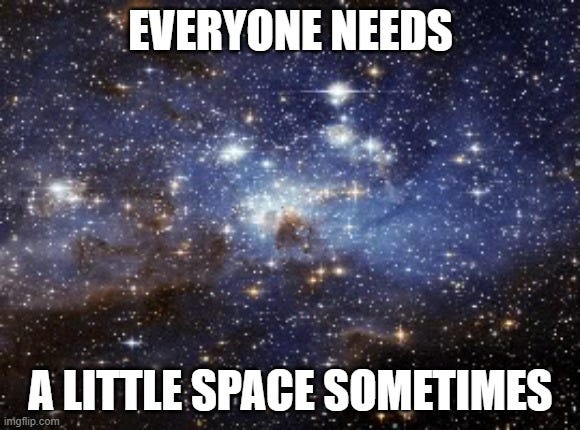 Vinton Cerf is one of the inventors of TCP/IP and recognized, along with Robert Kahn, as the 2 "fathers of the Internet". Additionally, he's listed with Tim Berners-Lee and 36 others as one of the Pioneers of the Internet. He's currently Chief Internet Evangelist for Google.
Quanta Magazine just published great article this week about his work on an "interplanetary internet" to enable data communication between entities across planets and galaxies in space. The crux of the issue is delays due to speed of light and obstruction of signals due to planetary orbits:
"…extending the internet to space isn't just a matter of installing Wi-Fi on rockets. Scientists have novel obstacles to contend with: The distances involved are astronomical, and planets move around, potentially blocking signals. Anyone on Earth who wants to send a message to someone or something on another planet must contend with often-disrupted communication paths."

"We started doing the math for the [internet standards] which had worked perfectly well here on Earth. However, the speed of light was too slow," Cerf said of his early work with colleagues in the InterPlanetary Networking Special Interest Group. Overcoming that problem would be a major undertaking, but this American computer scientist and former Stanford professor is used to helping make big things happen.
Through his research, he's designed a new set of protocols since TCP/IP will not work across the distances in space that are relevant for interplanetary communication. These new protocols, based on bundling, enable communications that are tolerant of delays that would be common in interplanetary comms. From the IEEE paper:
Increasingly, network applications must communicate with counterparts across disparate networking environments characterized by significantly different sets of physical and operational constraints; wide variations in transmission latency are particularly troublesome. The proposed Interplanetary Internet, which must encompass both terrestrial and interplanetary links, is an extreme case. An architecture based on a "least common denominator" protocol that can operate successfully and (where required) reliably in multiple disparate environments would simplify the development and deployment of such applications. The Internet protocols are ill suited for this purpose. We identify three fundamental principles that would underlie a delay-tolerant networking (DTN) architecture and describe the main structural elements of that architecture, centered on a new end-to-end overlay network protocol called Bundling. We also examine Internet infrastructure adaptations that might yield comparable performance but conclude that the simplicity of the DTN architecture promises easier deployment and extension.
With this kind of work, it's always interesting to understand the timescale and how close we are to seeing this go from research to reality. Unsurprisingly, this came up in his interview:
It seems as if you've solved the main problems, but are there any issues left to work out?
It's one thing to get agreement on the technical design and to implement the protocols. It's something else to get them in use where they're needed. There's a lot of resistance to doing something new because "new" means: "That might be risky!" and "Show me that it works!" You can't show that unless you take the risk.

We're working hard to convince the people designing space missions that the stuff is adequately tested. That's been an uphill battle, and there's still much to be done. We have to get the commercial companies that support space exploration to have off-the-shelf capability. And we have to get scientists who design missions to say: "This is what we're capable of now."
If you want more, check the whole article out.
Victory Swim
Another amazing ad from Nike: "When we're in the water, the only thing we can't do is stop". Nike ads always have a magic way of tugging at your heart strings and this is no different.
Snip, Snip
IndieWire has a relatively recent interview with Joe Walker, the film editor for the upcoming Dune remake. They discuss an interesting topic of "over cutting" in the video entertainment industry:
"When I am enjoying a film I just don't see editing," Walker said. "I find over-cutting is just the curse of what I see on television, in particular on streaming shows. It's just reactions shoehorned in everywhere and fast cutting for no reason. I feel like somebody is dragging me. I feel like I'm being manipulated and I reject that. That's the worst mistake [in editing], for me."
Reflecting upon this, I definitely have found this disruptive when watching tv/movies in the past, but just didn't realize what it was. In the interview, I learned about the controversy around Bohemian Rhapsody's win of "Best Film Editing", despite it being widely reviled due to excessive over-cutting. Here's a video that counts the cuts in one scene to drive the point home:
Going down the cutting rabbit hole, here's a great video that talks about good cutting through the use of J and L cuts:
Lastly, here's a final video about cutting that talks about how good cutting is done with action scenes and points out something very small that makes a huge difference to the viewer:
Improving online safety for your family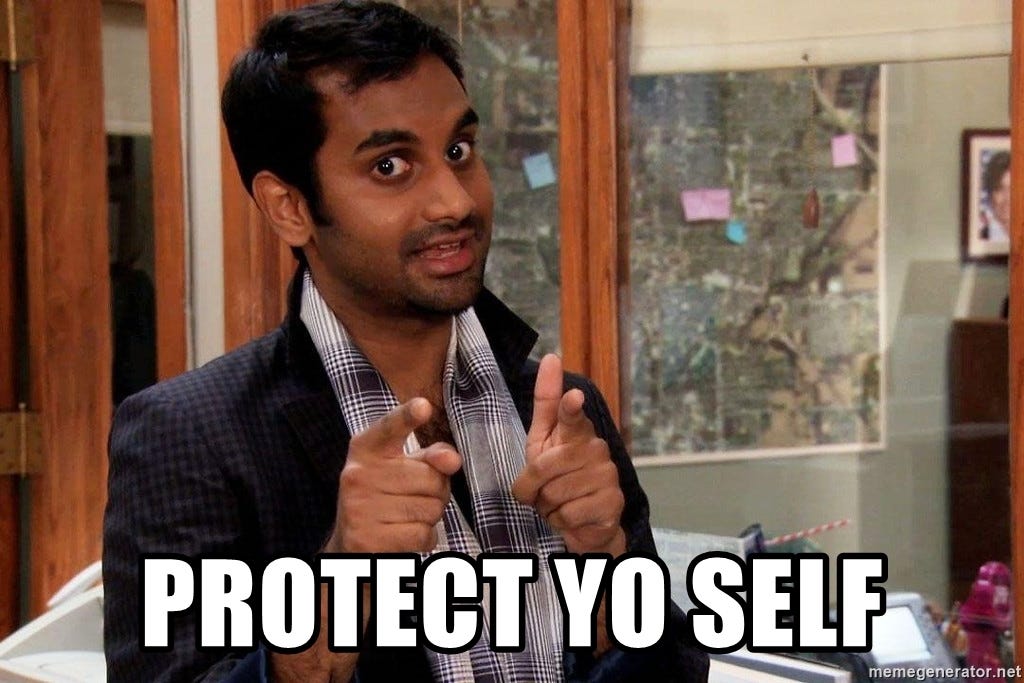 I love Cloudflare. Amazing company and I use them as my DNS for all my assorted domains and rando projects. Their free tier serves me super well and they provide a lot of other paid services that is allowing them to grow like crazy.
Back in April 2018, they announced a new DNS service 1.1.1.1 which was a "a secure, fast, privacy-first DNS resolver free for anyone to use". In their words:
Cloudflare's mission is to help build a better Internet. We're excited today to take another step toward that mission with the launch of 1.1.1.1 — the Internet's fastest, privacy-first consumer DNS service
[…]

The insecurity of the DNS infrastructure struck the team at Cloudflare as a bug at the core of the Internet, so we set out to do something about it. Given we run one of the largest, most interconnected global networks — and have a lot of experience with DNS — we were well positioned to launch a consumer DNS service. We began testing and found that a resolver, running across our global network, outperformed any of the other consumer DNS services available (including Google's 8.8.8.8). That was encouraging.

We began talking with browser manufacturers about what they would want from a DNS resolver. One word kept coming up: privacy. Beyond just a commitment not to use browsing data to help target ads, they wanted to make sure we would wipe all transaction logs within a week. That was an easy request. In fact, we knew we could go much further. We committed to never writing the querying IP addresses to disk and wiping all logs within 24 hours.
I've used 1.1.1.1 for years with great results and have recommended it constantly.
Fast forward a few years, they launched something even better that they call "1.1.1.1 for Families". It's an evolution of the original 1.1.1.1 service, but expanded to filter out bad stuff to protect families and kids:
Since launching 1.1.1.1, the number one request we have received is to provide a version of the product that automatically filters out bad sites. While 1.1.1.1 can safeguard user privacy and optimize efficiency, it is designed for direct, fast DNS resolution, not for blocking or filtering content. The requests we've received largely come from home users who want to ensure that they have a measure of protection from security threats and can keep adult content from being accessed by their kids. Today, we're happy to answer those requests.
They've got 2 versions of this new service: block malware only, or block malware and adult content. If you don't care about reading their full article, all you have to do to use this service, is to go to your router settings and changes your primary and second DNS from the defaults to these settings:
Malware Blocking Only
Primary DNS: 1.1.1.2
Secondary DNS: 1.0.0.2

Malware and Adult Content
Primary DNS: 1.1.1.3
Secondary DNS: 1.0.0.3
This change will take you less than a minute to make (assuming you remember the password to your router) and will give you peace of mind, especially in households that have kids.
The Best Ergonomic Mouse and Keyboard
Being at the computer all day for work has always made me conscious of the ergonomics of my desk setup and equipment. For example, I've been using a standing desk for years at the office, and when we transitioned to work full time at home during quarantine, I bought one from Fully to use at home.
Your keyboard and mouse are the next biggest bang of the buck in terms of ergonomic impact and I've never understood the obsession with the Apple Magic Keyboard, which is horrible for ergonomics. For over 5 years, I was a devout user of the Microsoft Sculpt keyboard and mouse for a few reasons:
Allowed my hands to land naturally at the keyboard without angling my wrists

Separate numeric keypad so I could bring the mouse closer to my body (yet still have access to numeric keypad when I needed one)

A ball shaped mouse that allowed for a natural hold
Admittedly, the mouse was the hardest thing to initially adapt to since it felt like a giant blob in your hand, but after a few weeks, it became very natural. so much so, that I had to buy the same keyboard and mouse set at home to match my office so i had the same setup in both places.
Since transitioning to home, I started to look at improving the ergonomics further and changed both my keyboard and mouse to something new, that I love.
First, for a keyboard, I switched to a Kinesis Gaming Freestyle Edge. It's marketed as a "gaming" keyboard, which is why it has the crazy RGB lights, but the biggest draw to me was the ergonomics and keys.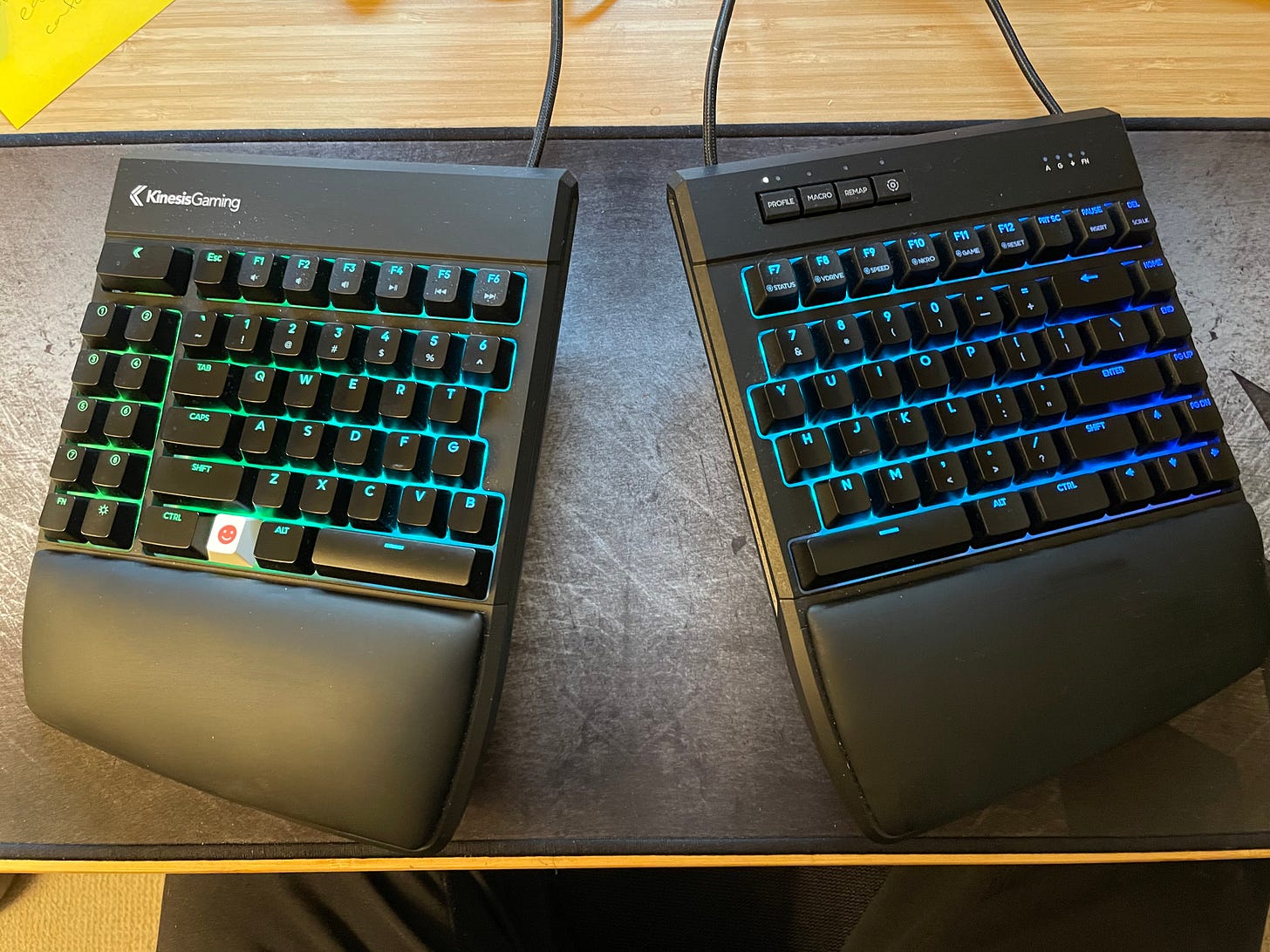 While not curved, it's split in the middle allowing you to angle it perfectly for your body since there isn't a one size fits all for ergo equipment. The keyboard also is a mechanical keyboard, which gives a FANTASTIC typing feel. The keypresses are much louder than other keyboards (including my previous beloved Microsoft Sculpt), but once you go mechanical, it's impossible to go back.
Along with the keyboard, you'll want to give the Kinesis Lift Kit, which allows you to angle the keyboard further so it can tent at 3 different angles (I like 10 degree tilt):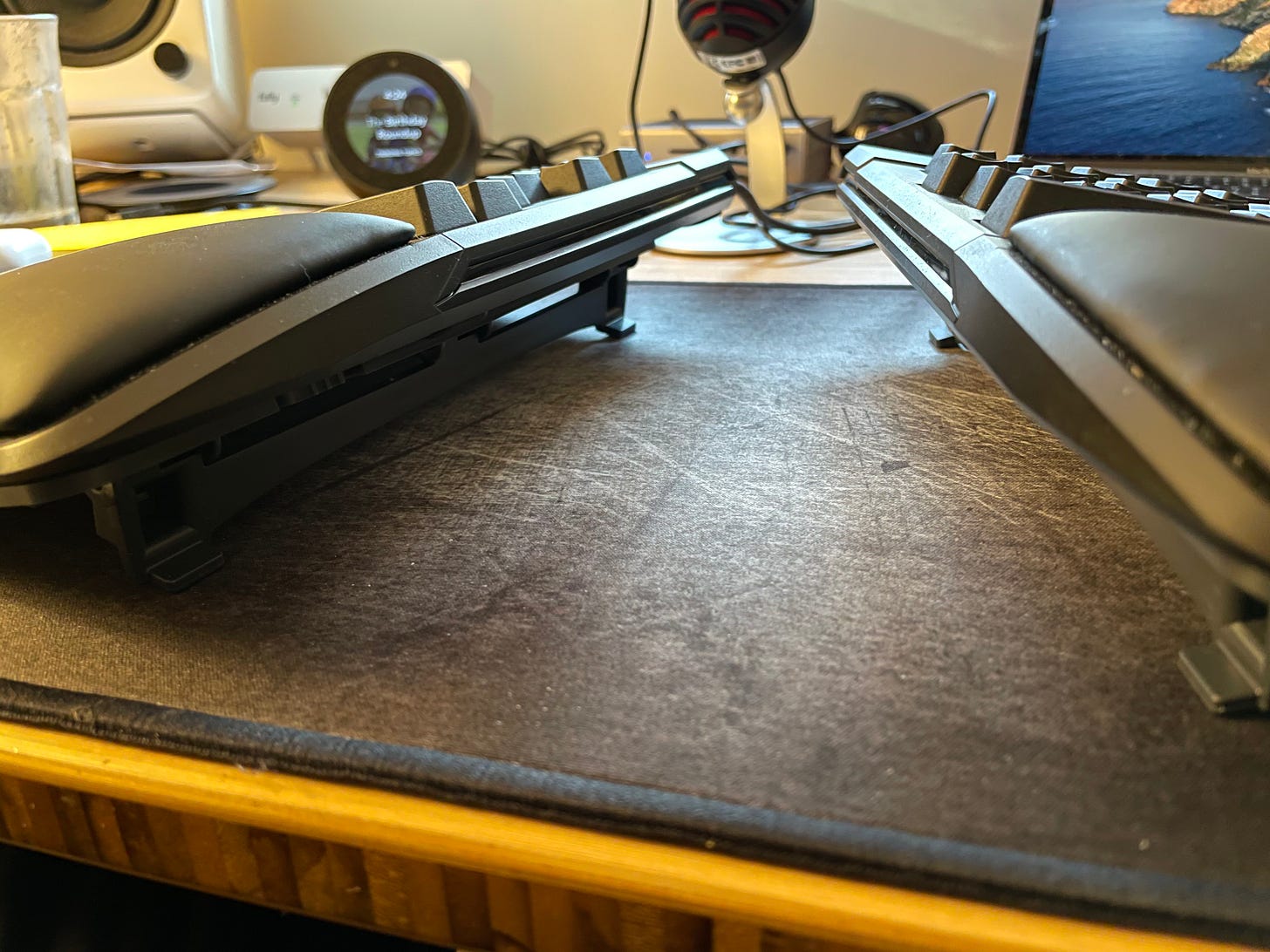 Second, for my mouse, I switched very recently to a Logitech Vertical MX mouse. Similar to my Microsoft Sculpt mouse, your hand is in a more natural place. The Logitech has a better feel to it overall, and the button placement is much better allowing me to use more of them more comfortably.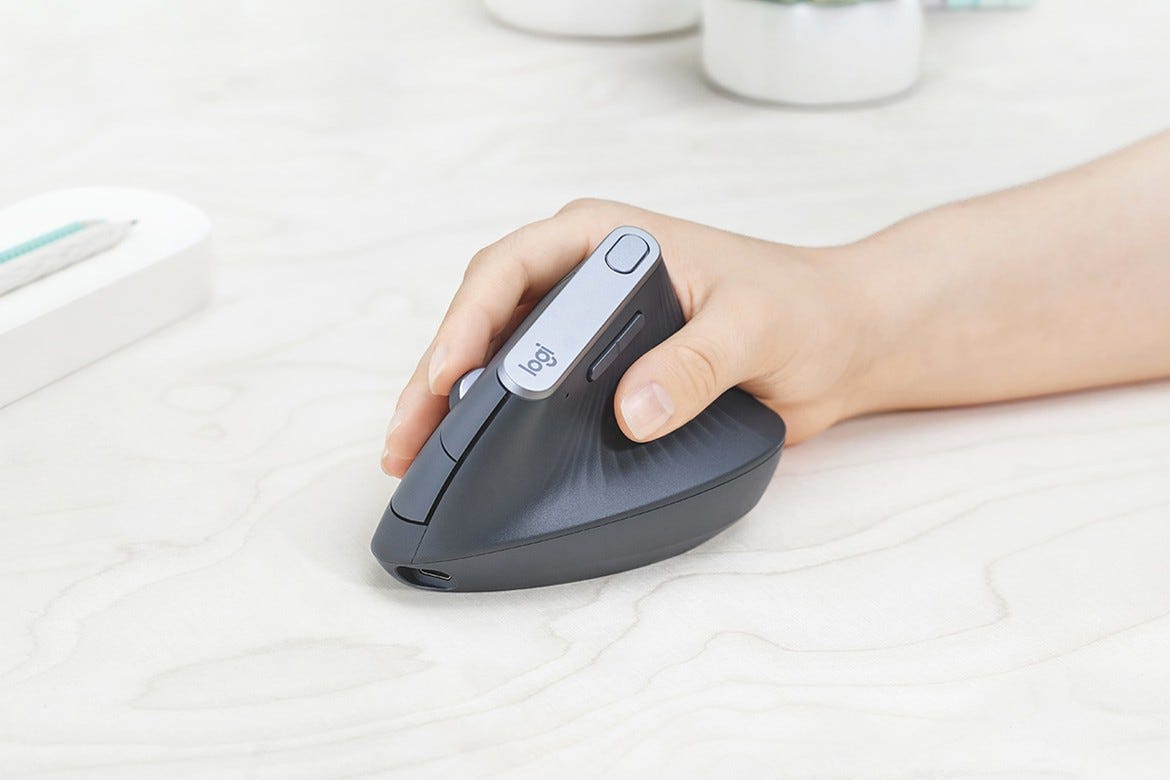 In the past, when I've tried "vertical" type mouses, they are either too aggressively vertical making it almost impossible to transition to, or also too cheap feeling. The Logitech is neither of those things and I highly recommend it.
Ergonomic equipment isn't cheap, but compared to the injuries you can sustain from repetitive stress disorders, spending a few hundred bucks is worth it.
Other Interesting Finds 🔎