Interesting Finds: Issue #2
Nike shoes, the best pillow, hippos and an argument for Trump's re-election
It's been fun getting back into writing with this newsletter. I've missed writing regularly and this newsletter scratches that in along with letting me embrace my insatiable curiosity.
In this issue, we're covering a smattering of things like the the controversy around the Nike NEXT% shoes 👟, a few different takes on hot political issues (including the US Postal Service 📫) and my favorite pillow to sleep on at night 😴.
If you like the content, please let me know on Twitter, and I'd appreciate you sharing it with your friends and network 🙌.
Here we go with IF Issue #2!
Nike Next%: ❤️ or 🙅‍♂️ ?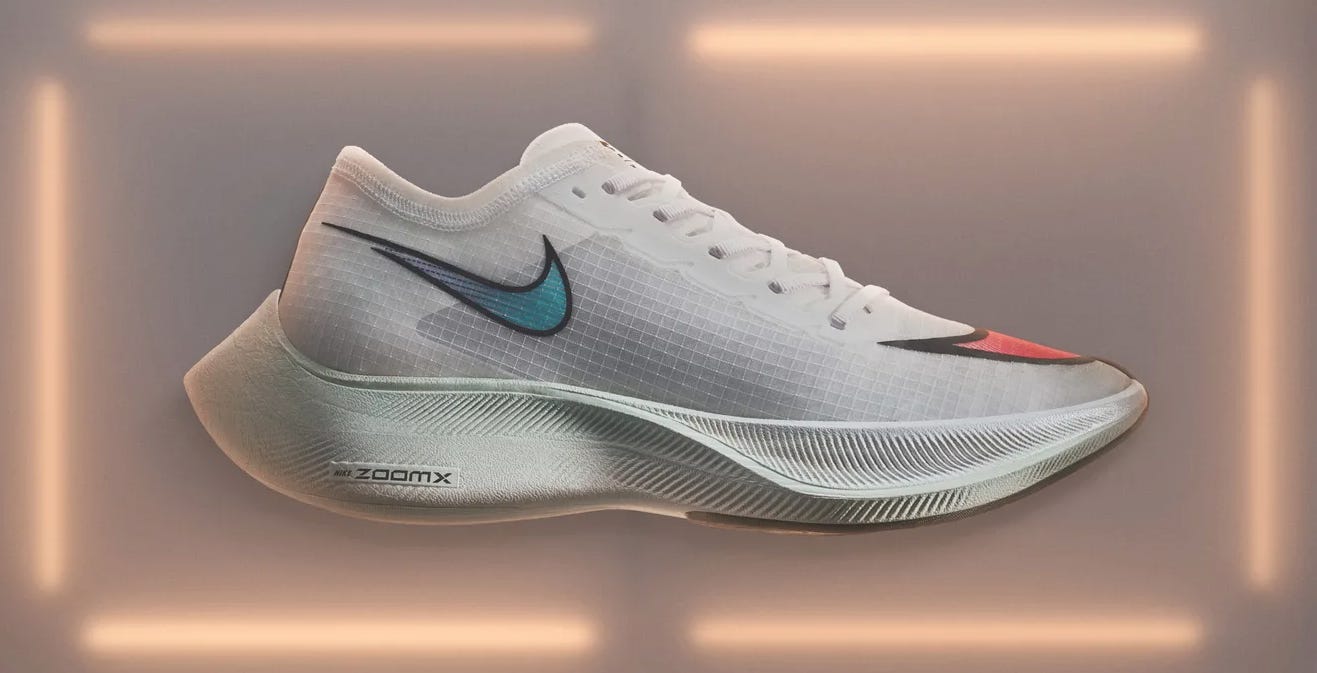 Earlier this year, Nike released two groundbreaking shoes: the Zoom Alphafly Next% and the ZoomX Vaporfly Next%. It immediately garnered a ton of interest especially after Eliud Kipchoge wore the AlphaFly to run a marathon distance in the fastest time ever: 1:59:40 😱. The attempt itself got a lot of attention, then moved onto threats of the shoe being banned from competition. Ultimately the shoes were not banned, but did pave the way for new rules to be set for shoes moving forward:
The previous version of Nike's Vaporfly series, the Next%, will remain eligible at all levels of competition as the stack height of its heel is approximately 40mm, with a 32mm forefoot stack height and an average of 36mm. 

[…]

The regulations are likely to have a drastic impact on the future of shoe technology, which has progressed rapidly in recent years because of the development of shoes containing carbon fiber plates in their midsole and revolutionary new foams.
What's most interesting is that these shoe are so good, that Elite Runners sponsored by Nike's competitors disguising them so they can wear them in secret: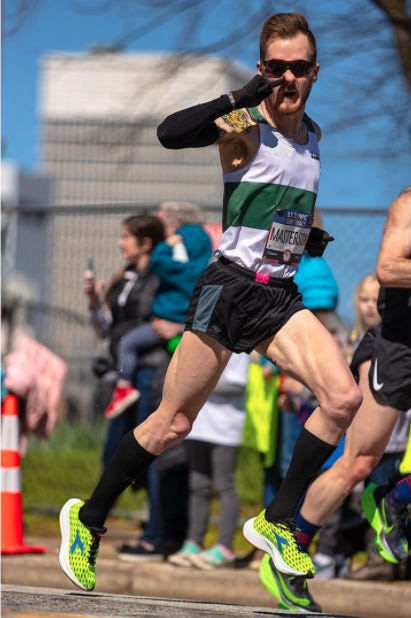 (Photo credit: @dupontfoto)
Runner's World spotted several instances of runners trying to hide the Nikes on their feet. Some covered their shoes with black paint. One Adidas-backed runner tried adding the company's signature three stripes over Nike's swoosh. None of these efforts worked very well. Maybe the most impressive attempt came from a runner backed by Diadora who apparently affixed the flexible upper from the top of his sponsor's shoe onto the Nikes he actually wore. 
Tommy Rivers Puzey, an Elite Trail Runner, said about his previous sponsor:
I loved that company, but in terms of performance on race day, the Nike runners were driving a race car and we were driving a Mack truck
Just do it.
US Postal Service vs 2020 Election
You've probably heard about the controversy with all the changes to the US Postal Service and the concern over the impact to the 2020 election. Quick refresher:
In May 2020, Trump appointed Louis DeJoy as the new Postmaster General in charge of the US Postal Service and he took office mid-June.

Since then, there have been a rash of changes that have negatively impacted the USPS' mail sorting capacity. People are now having trouble getting mail correctly and on time at the current mail volumes. Personally I've ever had packages delayed by weeks or completely lost.

Due to COVID19, it's expected that voting by mail will be a larger factor in this year's election. So if USPS can't deliver mail now, what happens in November when both the election and holiday shopping season come roaring through?
Regarding voting by mail:
Voting by mail is not a new thing, and has been in practice since the civil war

I'm in Seattle which is one of the five states that vote almost entirely by mail (Colorado, Hawaii, Oregon, Utah and Washington). There are 33 other states where voting by mail is an option.

Recent study showed that voting by mail increases voter turnout
Thanks to my friend Kyle, I came across this visualization of how reduced mail sorting capacity is oddly targeting blue districts (source).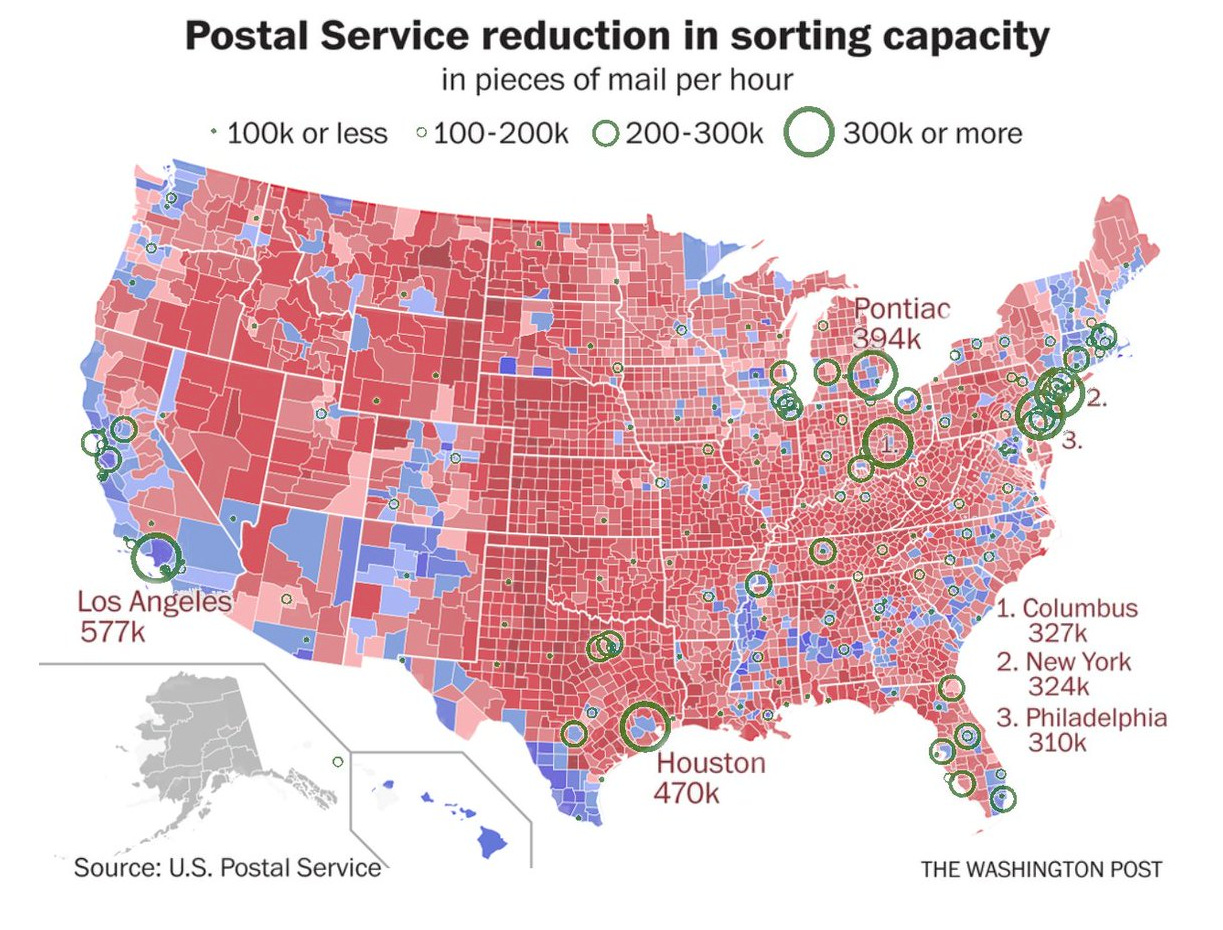 Interestingly there was a follow-on visualization that showed the relationship between "where mail sorting machines are being removed" and "places where Clinton had a lead in the 2016 election" (source):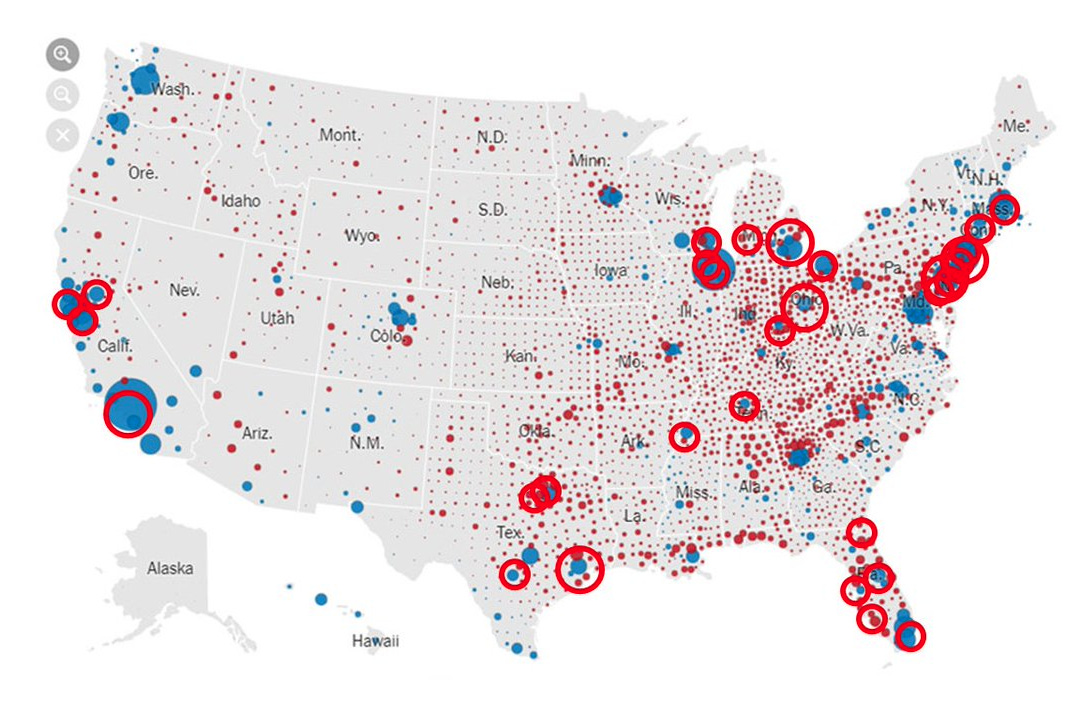 My Favorite Pillow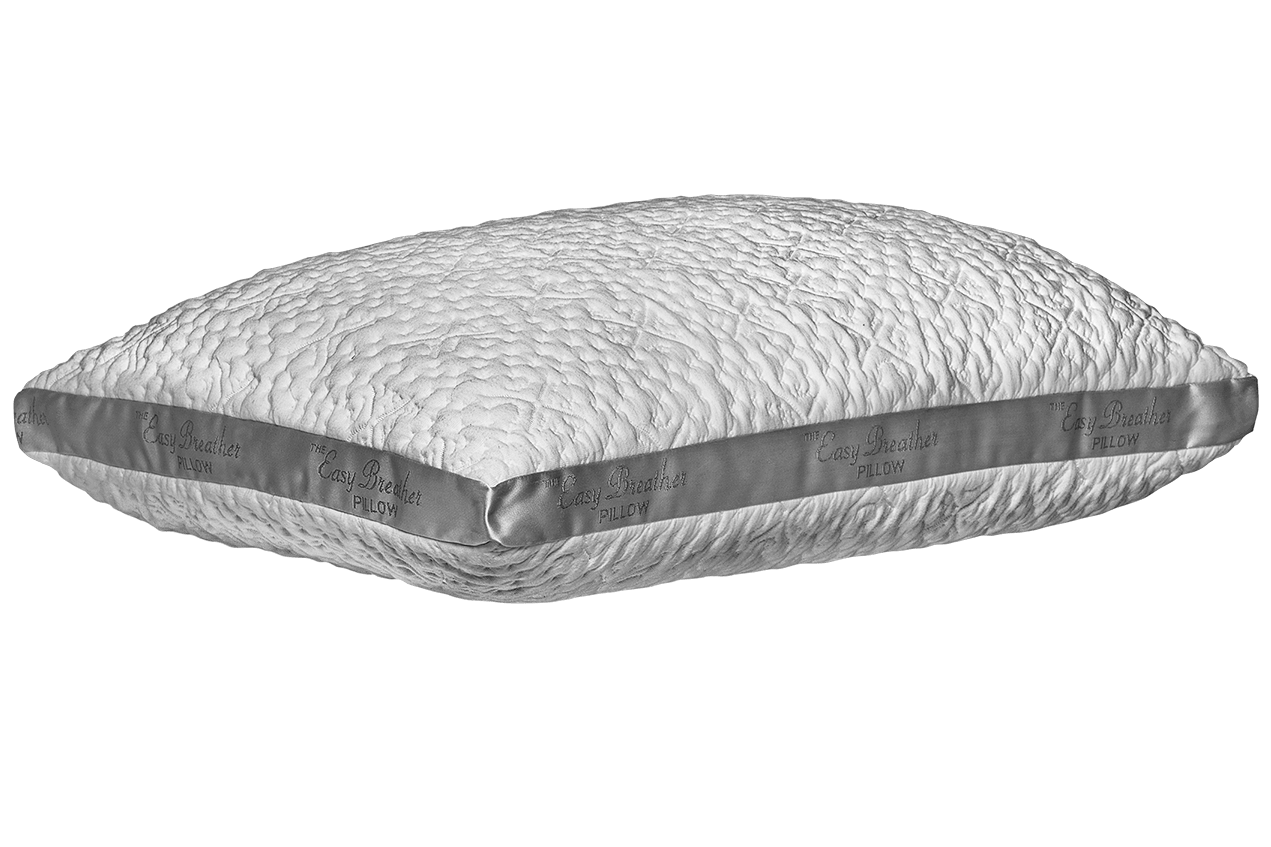 We all spend a lot of time in bed sleeping (or at least should be), and part of that is being as comfortable as you can be. I've been obsessive over the years about find the best possible pillow. My wife and I are both side sleepers but have big difference in preference to what the ideal pillow should feel like.
Last year, I stumbled upon this Nest Easy Breather pillow and can't recommend it enough. The pillow is stuffed with a shredded foam that you can removes parts of to customize the feel of the pillow. From the manufacturer's website:
We have designed our pillows to be adjusted to your comfort preference. Simply unzip the end of your Easy Breather pillow and by removing a few hand fulls of the foam fill, you can change the height and comfort level of your pillow.

Save your foam fill for later just in case you would like to adjust your pillow again.
The foam is CertiPur-US certified so doesn't have any weird odors and off-gassing that other cheaper pillows have. The pillow cover is made from Tencel and super soft. Just buy this pillow already and thank me later.
Trump Supporters Make a Case for 2020 Re-Election

I found the August 6th episode of the NYT's The Argument where Dan McCarthy (editor of Modern Age) and Helen Andrews (senior editor of The American Conservative) join Ross Douthat (NYT Columnist, former editor of The Atlantic) to discuss a pro-Trump re-election stance. Unlike most partisan discussions/debates you come across, this was a rational and reasoned discussion where both sides had an opportunity to make their case on a variety of topics without yelling or bombastic statements.
Here are some excerpts from the transcript I found interesting in their position:
On what can be expected of a President in during a major crisis:
Well, his re-election chances aren't doomed, but there is a limit to what any president can do in the face of certain public assumptions, which are of a almost divine nature. So I'm a very strong critic of President George W Bush. I was very much against most of his domestic policies, and even more so, his foreign policy, especially the Iraq war. One thing, however, that I've generally not blamed President Bush for was his response to Hurricane Katrina. And there were certainly mistakes he made there that were quite big but fundamentally, when you have a natural disaster, the president is not a god. He can't change those outcomes.

[…]

That doesn't mean, however, that there was really much that he could have done one way or the other that would have greatly altered what he could — the response that he would get from whatever actions he might have taken. Now, in terms of what case can be made for his re-election, it's simply that fundamentally, what he had warned us about back in 2016 regarding the possible consequences of globalism have all proven true as a result of the COVID-19 crisis. 
On what is reasonable to expect from the Federal vs State governments:
…we have a government of 50 states, not just one central federal government. And the central federal government that we do have is divided between the president and Congress. Now, I would criticize the president for having sort of lost the initiative early on when he did have control of Congress, but he's had the opposition party in charge of the US house of representatives since two years ago. So while you can say that President Trump could have had some sort of dictatorial powers and done everything that he might have wished to do, that was never really the case. It certainly has not been the case with respect to the states and their policies, but it hasn't even been the case with respect to the federal government. He had a very short window where he had plenipotentiary power, and that went by the wayside two years ago.
On criticism Trump receives for his polarizing decisions:
The very simple reason why Trump should not use the bully pulpit more is that when he wades in to political debates, he very often makes them worse. Not so much because anything he does or says is particularly reckless, but because of the way other people react to him. An unfortunate fact is that there are a lot of people involved in our political discourse who will immediately take the opposite position to whatever the president adopts. And we saw that just in the past few weeks. A month ago, it seemed like everyone was kind of pretty much on board with the idea that children were low-risk spreaders, and therefore opening up schools should be one of the first things on our list so we can get people back to work. And yet, when the president came down on the side of reopening the schools, a lot of people rushed to the other side.
The podcast is a significant investment of time at an hour long, but I highly recommend it regardless of which side of the politic spectrum you fall on. This election is incredibly important and we have a responsibility to stay informed and make informed choices.
Higher Education vs. COVID-19
Over the course of the pandemic, it's become clear that the end is nowhere near in sight even with all the positive news about new saliva tests and new large scale efficacy trials for a vaccine.
This gem reported by the New York Times:
The University of North Carolina at Chapel Hill became the first big university to move in-person classes online after new coronavirus outbreaks. Just one week into the semester, 177 students had tested positive, and hundreds of others were in quarantine because of possible exposure.
Ironically, UNC Chapel Hill is rated #2 in the country for Public Health according to US News 🤦‍♂️. What. Is. Going. On.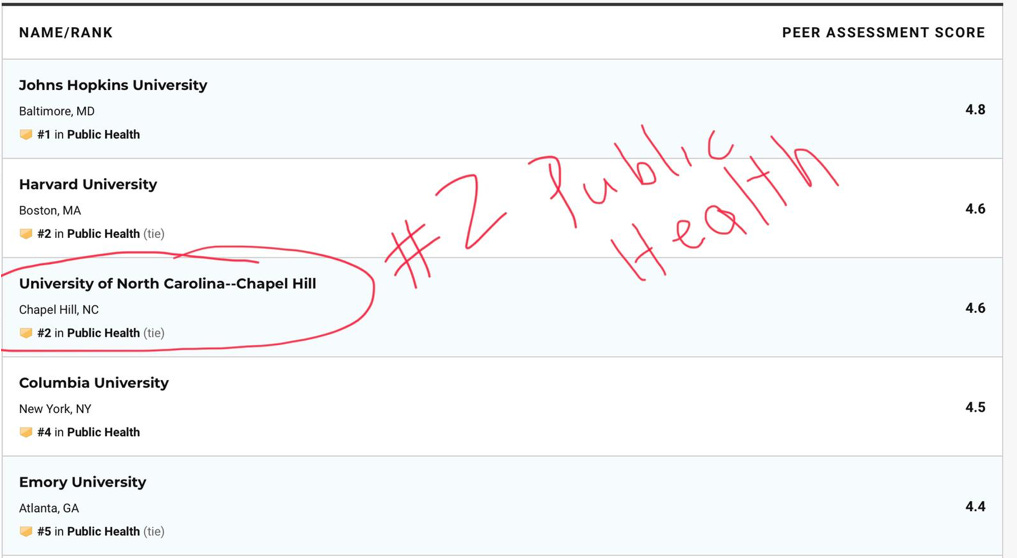 (Thanks to @fortes for this Interesting Find)
Other Interesting Finds