Discover more from Interesting Finds
A newsletter of curious content curated by @trevin. Each issue covers the most interesting content I come across each week.
Interesting Finds: Issue #4
Upscaling video with neural networks, Fake Nuggets, The Batman and Retaining Walls
This week's issue is focused on incredibly emotional and education storytelling through video. Let's do it.
You Can't Stop…Nike 🏃‍♂️
I'm in continual wonderment of Nike marketing campaigns (disclosure: I work at Nike) and how timely they are in response to what's happening in our communities and world around us.
It all started with this message at the initial height of the pandemic in May:
Then, 4 days after the death of George Floyd, they came out with a simple but powerful message (and riff on their iconic slogan): Just Don't Do It.
Last month, they had an incredible commercial with synchronized side by side video segments extending the You Can't Stop Us global campaign:
Last week, they inspired us all to "just be better" with a tribute to the late Kobe Bryant:
The most recent installment to support You Can't Stop Us just dropped this past week, celebrating the beauty and specialness of sisterhood:
🧠 Neural Networks and Tokyo
Amazing footage of Tokyo from 1913-1915. The original footage was shared by the EYE Film Museum and then speed corrected and had audio added by Guy Jones. That work was then upscaled to 4K 60fps using neural networks and deep learning by Denis Sheryaev.
Details of the upscaling from Denis:
✔ FPS boosted to 60 frames per second, I have also fixed some playback speed issues;

✔ Faces are enhanced too – I have added to the pipeline of algorithms a neural network which is specially designed for facial restoration.

✔ Image resolution boosted up to 4k – with digital artifacts, but some parts are improved noticeably;

✔ Removed noise and fixed some damaged parts.

✔ Colorized – please, be aware that colorization colors are not real and fake, colorization was made only for the ambiance and do not represent real historical data.
To fully appreciate the improvement o we the source, check this side by side playback out using ViewSync. Important:
Works on mobile but best experience is on desktop

The interaction is a bit janky, but click on each video first to start buffering, then tap play on the global control at the bottom to start a time sync'd playback
Denis has applied deep learning models to upscale other videos. Check them out here.
Plants 🌱 vs Nuggets 🐓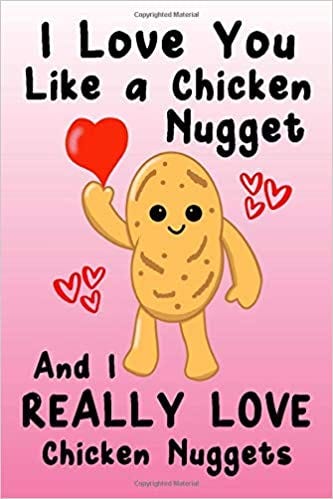 The plant based food industry is a rocket ship and hit $5B in 2019 and forecasted to an insane $38B by 2025. As much as I love my McDonald's Chicken Nuggets, I'm open to my new plant overlords if they are as tasty. This review by Geekwire piqued my interest enough that I'll be looking for the Rebellyous Brand on my next grocery store trip:
"Definitely a lot of flavor… an interesting taste.. very unique. Doesn't taste like a McDonald's Nugget, but it's good." -Taylor Soper
Crawl Into a US Navy Submarine Torpedo Tube 🔦
Smarter Everyday is a great YouTube channel with amazing educational content delivered through videos as short as 5 mins or as long as 1 hour. This particular video is a tour of a US Navy Nuclear Submarine and focuses on the how the torpedo tubes work.
Here's a jump to the part where the host crawls down the torpedo tube and engages in the tradition of signing his name at the end:
I do recommend watching the whole thing if you are interested in submarines at all, I found it pretty fascinating.
The Batman 🦇
Regardless of what you think of the Batman vs Superman movie itself, I believe Ben Affleck was the best Batman to date. And I'm not the only one.
Robert Pattinson would have never been my first (second or even 30th) choice of successors, but based on the recent teaser for the upcoming The Batman (2021) film, I'm coming around to an Edward-Cullen-Bruce-Wayne.
This movie is rumored to be much darker than other Batman films we've seen, and promises to be more of a detective story than just an ass kicking superhero love fest:
"According to Discussing Film, The Batman will be set in the 90s and be more of a detective story. Writing specifically, the outlet says: "[The film's focus will be on] Batman's skills as a detective as the film will [be centered] around a mystery that Batman will have to solve."

If this is the case, Reeves' project will be unique as a Batman movie that actually showcases the World's Greatest Detective's detective abilities, as most films (think Tim Burton and Joel Schumacher) focusing on the character usually rely on the "spectacle" of his crime-fighting skills. But executives at Warner Bros., seemingly pleased with Reeves' work thus far, decided to give him a bigger budget, and the director is said to have added in a healthy amount of action, too." (source)
Here's the trailer:
How Do Retaining Walls Work? 🧱
Like me, you've probably never really asked yourself how retaining walls work. Regardless, the University of Waterloo 🇨🇦 published a video explaining it. Come out smarter invested only 4 mins an 43 seconds of your time.
Their Engineering Models channel has all sort of other great content too!
Other Interesting Finds 🔎